A BURNING MAN 2023 HONORARIA PROJECT
We are so grateful to have received partial funding as a Burning Man Honorarium Project, but we need to raise more funds to bring it to life!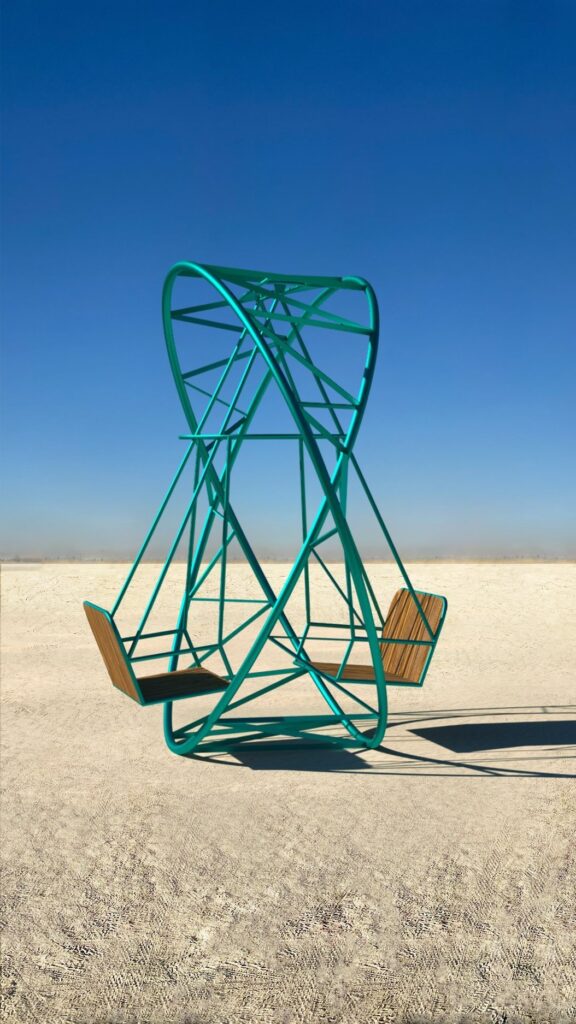 Part swing, part upside down see-saw, the INFINISWING is an experiment in cooperative motion: a single, unified structure that can only be propelled when two participants (or more) sit on opposite sides and work/play together. Come swing with us!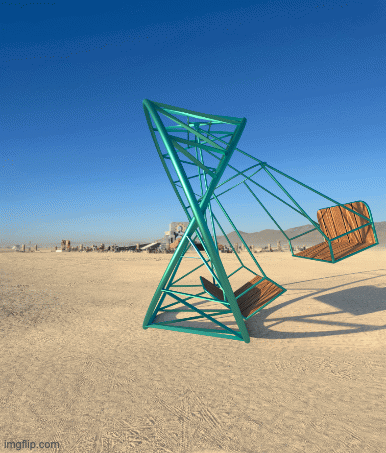 Research has shown that synchronized movement enhances cooperation and social interaction. The act of swinging has been proven to be calming, provide sensory balance and relieve stress.